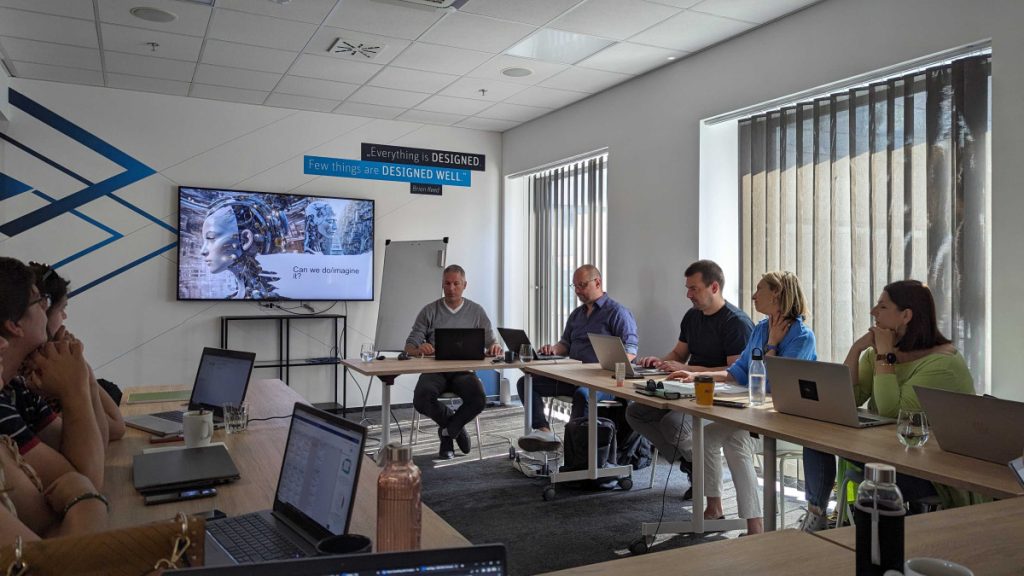 Inter-office workshop: Unlocking the Potential of AI
Artificial Intelligence (AI) has become a driving force in transforming industries worldwide, and at Koios, we recognize its immense potential for revolutionizing the way we work. Recently, we organized an inter-office workshop that delved into the vast applications and impactful use cases of AI within our field. Led by two esteemed experts, Aco Momčilović and Vedran Antoljak, the workshop shed light on the remarkable advancements and practical implications of AI in our day-to-day operations.
During the workshop, participants had the opportunity to explore a diverse range of AI applications that have the potential to streamline and optimize our everyday tasks.
We extend our sincere gratitude to Aco Momčilović and Vedran Antoljak for their invaluable contributions and expertise during the workshop. Their insights have not only deepened our understanding of AI but also ignited a collective enthusiasm for integrating this transformative technology into our daily practices.
At Koios, we remain committed to exploring cutting-edge technologies like AI and leveraging their potential to drive innovation, enhance operational efficiencies, and ultimately provide unparalleled value to our clients. By embracing AI, we empower ourselves to navigate the ever-evolving digital landscape with confidence and lead the way toward a data-driven future.
Stay tuned for more updates and insights as we continue our journey into the transformative realm of AI!