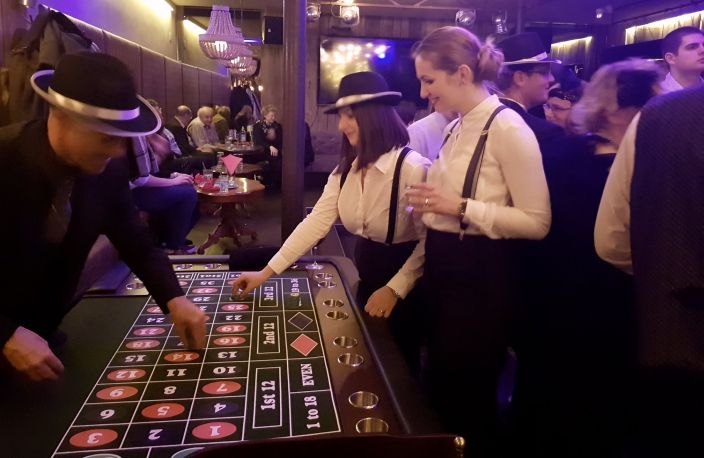 Koios hosted a holiday party for its partners
It was an evening of black suits, white shirts and bow ties. A hat on the head or a feather in the hair, but with a mandatory martini in hand. Everybody dancing Swing and Charleston, putting roulette chips on black or red. Chicago in the 1920s? No, this year's Koios Christmas party.
Neither quantitative risk management methods nor good old luck was of any help at the roulette table – in the end the house always wins. But we had a great time and wish to thank everyone who's been there by our side in slowly bringing this amazing 2018 year to its end.