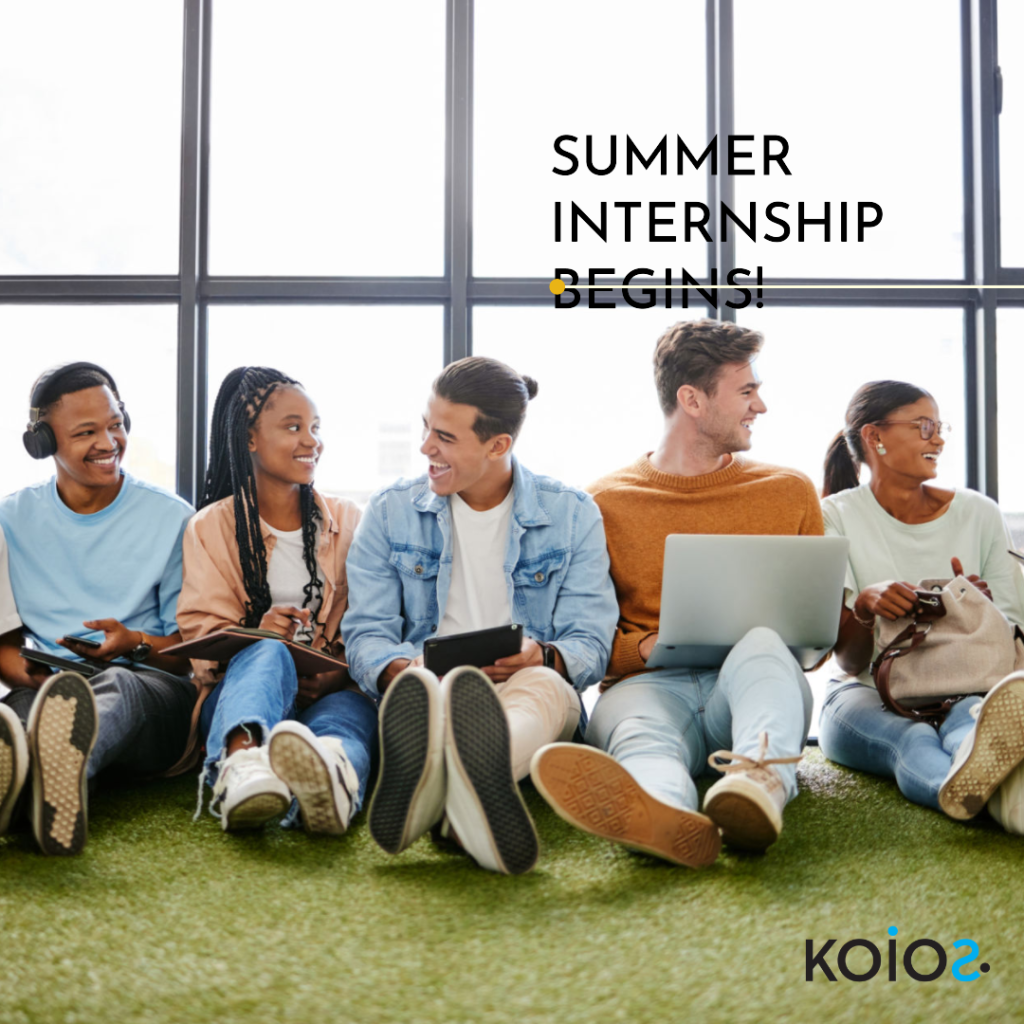 Koios Launches its Exciting Summer Internship Program: Inviting the Next Generation of Innovators
We're delighted to announce the commencement of our annual Koios Summer Internship Program. After a meticulous selection process, we have handpicked eight outstanding students from three distinct disciplines to join us this year. The selected students, aspiring Atlassian Consultants, Data Engineers, and Software Developers, will collaborate with our team, bringing fresh perspectives to our collective endeavors.
At Koios, we firmly believe in investing in the future generation of innovators by providing them with the tools, platform, and environment they need to thrive. We are delighted to provide these students with the unique opportunity to join our team of seasoned experts. Through this, they will gain valuable industry knowledge and hands-on experience in their respective fields, shaping their future careers.
The internship program, running over the course of six weeks, will provide our interns with an exceptional opportunity to work shoulder-to-shoulder with industry veterans. They will confront real-world challenges and contribute to cutting-edge projects that are at the forefront of our industry.
Starting in July, we're excited to provide a dynamic and supportive ecosystem that nurtures talent, creativity, and innovation. We are eagerly looking forward to the unique perspectives and contributions that these promising interns will bring to our team. With their bright minds and youthful energy, we can't wait to witness the positive impact they will make during their time with us at Koios.