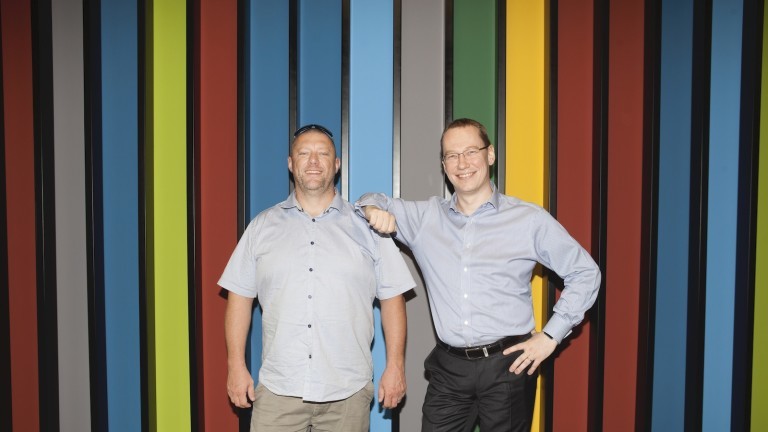 Croatian company Koios, a leader in the development of BI solutions for corporate clients, takes over Beta Tau Beta (BTB)
Both companies, Koios and BTB, have demonstrated large and strong organic growth over recent years: in 2019 Koios is expecting a revenue of more than 12 million HRK, whilst BTB is expecting about 10 million HRK of revenue this year. The consolidated business is in 2020 expecting 25 million HRK of revenue, striving to become one of the leading providers of IT services to large corporate clients and businesses.
Zagreb, 9 October 2019 – Today Koios, a Croatian company specialised in business intelligence (BI) services and application development for the financial sector on the .NET platform, announces that it is fully taking over BTB, also a Croatian company whose main business is the development of software solutions in Java and implementation of Jira solutions for software developers.
Over recent years BTB has grown at an average rate of 28% annually and by the end of 2019, it expects an overall revenue of 10 million HRK.
At the same time, from 2016 to 2019, Koios has tripled in its size and revenue, showing growth at 42% annual rate, reaching an expected 12 million HRK of revenue in 2019.
As Koios currently employs more than 30 BI consultants and experts for software development that design and implement solutions for some of the largest banks in the country and other corporate clients, and BTB currently has 20 similar employees, the combined group already has more than 50 employees. By 2020 the combined group expects to see an additional employment of around 20% of new people in relation to the current number, which is why both companies will move into new business premises in Zagreb later this year.
"Bearing in mind already contracted business at home and abroad for Koios and BTB, we believe that our joint revenue will exceed 25 million HRK in 2020. This will also be marked by growth in the number of employees; at this moment we already feel the further need to employ software developers and BI consultants. The group will now be able to offer their customers a more complete service and will be able to fully support them in all their needs," said Stjepan Pavlek Posavec, one of the founders and the president of the board of Koios.
"At the same time, employees will have the opportunity to work on more diverse projects for more clients. There will be new opportunities for them to be promoted and we will also continue to nurture and develop our employee shareholder programme through which many employees have the opportunity to participate even more directly in development and success of the company. We also have an option of further takeovers and mergers with the aim of creating the largest provider of professional IT services in the country," concluded Stjepan.
The former owner and director of BTB, Branko Šlivarić, will continue to be shareholder in a new group and will continue to be involved in management on the strategic level as a member of a Board of Directors.