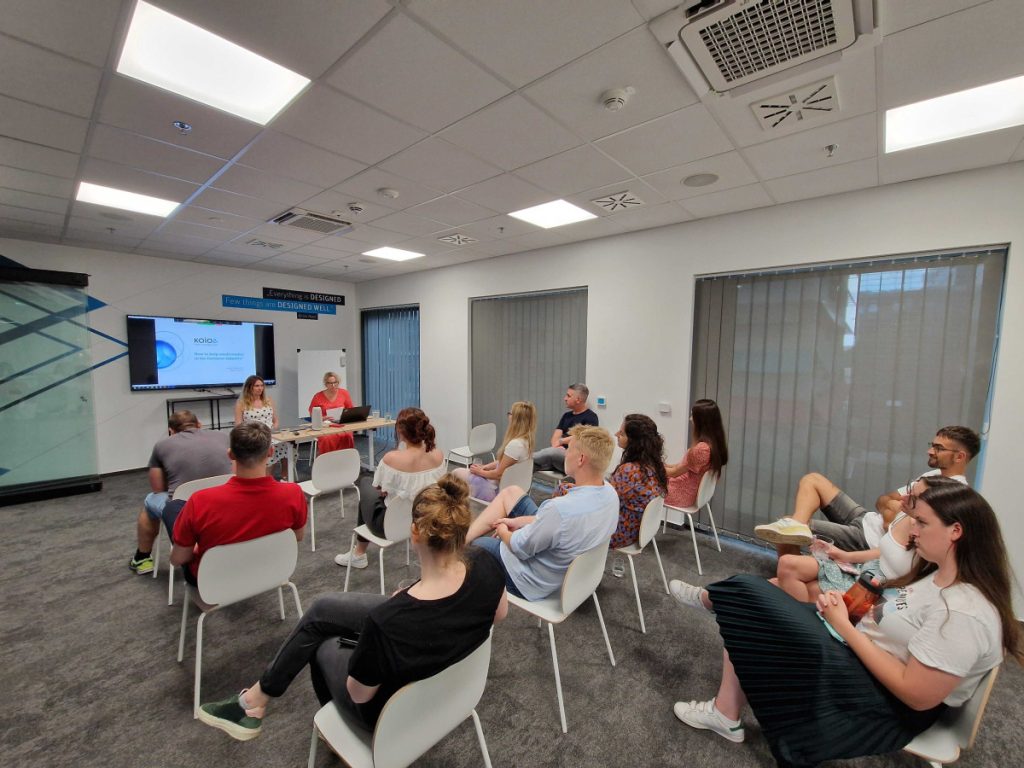 Koios Unveils Innovative Application Targeting Small Shoe Retailers
Koios is preparing to roll out its latest breakthrough. This exciting development comes as a result of the tireless efforts of our esteemed team members, Ivana Rosancic and Nela Tomić.
Last week, the duo showcased an internal presentation that offered a glimpse into their groundbreaking project – an application explicitly designed to empower small shoe retailers. This tool promises to provide invaluable resources and capabilities to small businesses in the retail shoe industry.
Central to the application's functionality is an automated system designed to locate the most competitive prices for shoes, segmented by category. This feature promises to streamline the process of inventory management for small retailers, liberating them from time-consuming manual research.
However, the application's prowess does not stop at price discovery. It also affords a real-time perspective on shoe availability across major retail companies. This real-time data feed will ensure that our users always have their fingers on the pulse of the market, enabling them to make informed decisions quickly.
One of the application's distinguishing features is its capacity to compare prices from leading online shoe retailers. This ensures that our users can confidently acquire inventory knowing they have secured the most competitive rates available.
The application is further enriched with a feature providing users with access to recent and trending media articles about popular shoe styles and brands. This crucial market intelligence will aid users in keeping abreast of the latest industry trends, contributing significantly to their strategic planning efforts.
Koios is eagerly anticipating the positive impact this software solution will have on our clients' business operations. We extend our heartfelt congratulations to Ivana and Nela on their hard work and success in developing this comprehensive tool. This initiative exemplifies our commitment to fostering innovation that empowers our clients and pushes the boundaries of what is possible in the retail sector.