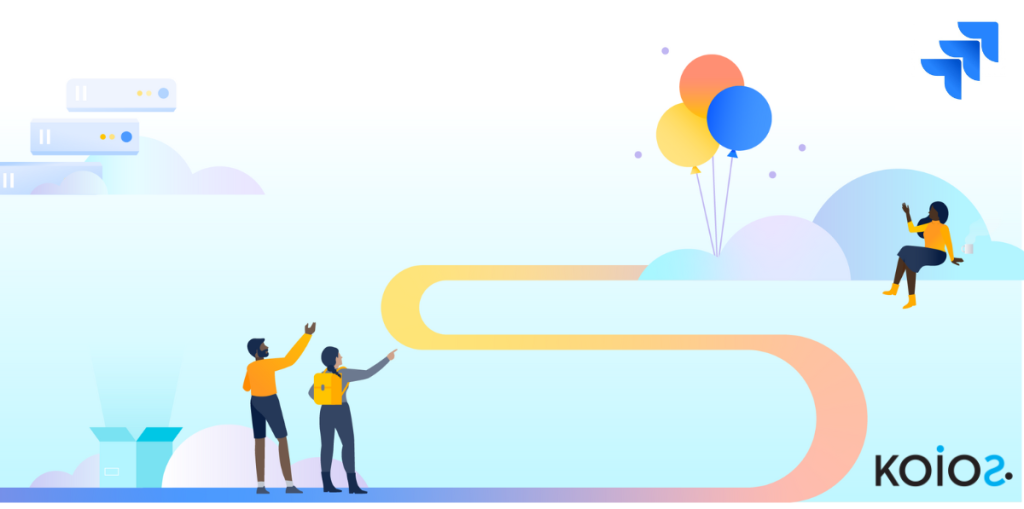 Time Sensitive Advisory: Prepare for Jira Server Support Termination on February 15, 2024
With the end-of-life (EOL) date for Jira server support rapidly approaching on February 15, 2024, it is a critical time for businesses utilizing Jira servers. Post this date, technical support, security updates, and bug fixes for critical vulnerabilities will no longer be provided. It is crucial that businesses understand the implications of this change and take appropriate measures to avoid any operational disruptions or security risks.
Koios, a trusted Gold Atlassian partner, understands the significance of this transition and is fully committed to assisting businesses through this critical period. We have conducted numerous successful cloud migrations and are fully equipped to guide and support your organization throughout this transition.
Outlined below are key steps that businesses can take to effectively prepare for the upcoming EOL date:
1. Begin the Migration Process Early: The cloud migration process is often more complex and time-consuming than most anticipate. On average, it takes about nine months, from the assessment phase through to the final launch phase. Starting this process early will ensure that you are well prepared for the EOL date and will help avoid any potential risks and security threats.
2. Consider Moving to Atlassian's Cloud: The cloud-based platform from Atlassian is not only more secure and cost-effective, but it also fosters accelerated innovation. In addition, it is highly compatible with remote operations, which is becoming increasingly important in the modern work environment. As a part of this transition, Atlassian is offering a free 12-month cloud migration trial for Jira Software, Jira Service Management, and Confluence. This trial period will give you ample time to assess the suitability of the cloud platform for your business needs.
3. Utilize Atlassian's Resources: The Atlassian Migration Program (AMP) offers a plethora of resources to help businesses smoothly transition to the cloud. A good starting point would be to evaluate your third-party applications and check their availability and compatibility with Atlassian's cloud platform.
Remember, time is of the essence and Koios is here to guide you through this important transition. We encourage you to reach out to us with any questions or concerns. We firmly believe that through mutual collaboration and understanding, we can successfully navigate this transition and continue moving forward together.